ABOUT EL PUNTO
The familiar and close contact define El Punto, one of the most authentic restaurants in Vejer de la Frontera
CONTACT
Enjoy three different dining areas in our establishment, one of those traditional places in the Andalusian towns
TERRACE
Enjoy the freshness of our outdoor terrace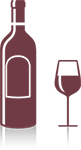 BAR
Taste some tapas and live the hustle and bustle of the Bar counter
DINING ROOM
Discover the tranquility and intimacy of the air-conditioned indoor lounge
El Punto Restaurant offers a cuisine that for decades has delighted the most demanding palates with legendary dishes
We are committed to innovation and updating of a Menu in which new alternatives are incorporated every week
"El Punto" was the popular way of calling in Vejer de la Frontera the booths that existed at each of the entrances to the town for the collection of municipal taxes and fees on merchandise traffic. There were five points, one at the crossroads of the current Avda. Los Remedios and Avda. Andalucía, for those who entered the Cruz de Conil road; another point was located on the Cuesta del Cagajón or Cuesta del Concejo, and was popularly known as Punto Pastelero; a third point was on the Cuesta de la Barca; the fourth was located in the current Avda. San Miguel, for those who entered from Barbate; and finally, the so-called Punto del Chorrillo, located next to what is now Bar El Punto, for those who entered the town from Los Carrascales and San Ambrosio.
It was in 1987 when Diego Barroso Castro first opened the doors of El Punto, a small family business located in a new expansion area of Vejer de la Frontera. His friendly and hearty character allowed him to quickly gain a loyal clientele fond of his humble but delicious tapas and raciones menu, highlighting the classic montaditos. Thus he made the most of the small kitchen that the establishment then had.
In February 1992 Diego Barroso passed away, handing over the the family business to his sons, Antonio Ramón and Diego, who, despite their youth, took charge of the bar and struggled to maintain and improve it under the tutelage and advice of their mother who, behind the stove, has always been the prop and guide. Following the trajectory and maintaining the spirit of the father, happiness and sympathy behind the bar, are one of the fundamental pillars of El Punto.
This familiar and close connection has marked the day to day that has shaped, with tenacity, effort and dedication, more than three decades of history of El Punto. One of the most authentic restaurants in Vejer de la Frontera.
MONDAY-FRIDAY
12:00 – 16:00
19:30 – 11:30
E-MAIL
info@elpuntorestaurantevejer.com
ADDRESS
Av. Andalucía, 6
11150 Vejer de la Frontera (Cádiz)